Profile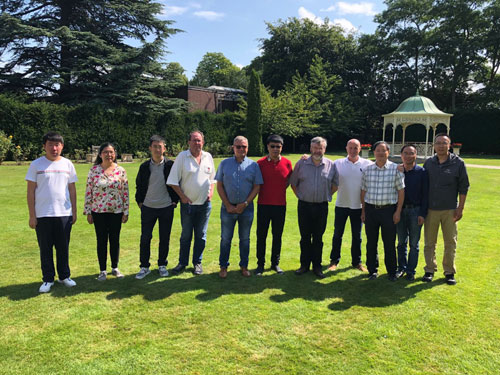 Beijing dosco mine equipment Technology Co., Ltd. was approved by Beijing Administration for Industry and Commerce and registered on August 10, 2005. Due to the needs of business development, it used to be known as "Beijing double zero mining equipment Technology Co., Ltd." and "Beijing Haohua Honghai Mining Products Co., Ltd." In 2018, with the approval of Beijing Municipal Science and Technology Commission, Beijing Municipal Bureau of Finance and Beijing Municipal Bureau of water affairs of the State Administration of Taxation, the company was recognized as a high-tech enterprise.
The company is a non production enterprise, mainly engaged in the sales, R & D and supporting assembly business of large-scale mine (open pit and shaft) equipment. The main sales equipment are: shaft gate control system, electric control system integration, chlorine compressor, steel structure parts, cable, frequency converter, transformer, electrical room, idler, switch cabinet, freezer, knife gate valve, anchor digging machine, etc. The company is also involved in technical services, technical consultation and coal mine operation business for efficient production of coal.
In 2014, the company acquired the British dosco brand and registered its trademark in China. Since 2014, the company has been engaged in the purchase and assembly of international components of dosco brand roadheader, continuous mining machine and multi-functional tunnel repair machine, as well as domestic and international sales.
The company is committed to the selection, research and development of coal equipment and the integrated sales mode of supporting assembly, holding high the "banner of science and technology", providing high-quality mining equipment and efficient after-sales service for global users.